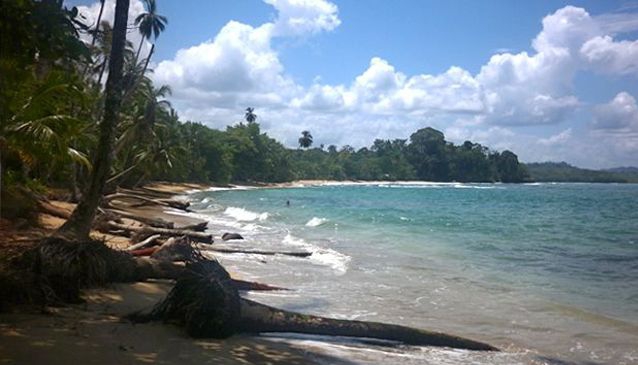 Pura Vida in Puerto Viejo, Costa Rica
Costa Rica
It doesn´t take long to become absorbed by the slow, Bob Marley inspired jive of the locals.
Puerto Viejo de Talamanca has been an epicenter for things to do in Costa Rica for the last fifteen years. Travelers from across the globe are drawn to this sleepy Caribbean town for its translucent crystal blue waters, laid back Caribbean vibes, and relatively low prices (as compared to other provinces in Costa Rica). Many visitors often end up staying longer than they planned.
It doesn´t take long to become absorbed by the slow, Bob Marley inspired jive of the locals. Within a few hours of arriving, the average tourist will blend in, giving thumbs up to strangers with dread locks, saying ¨Pura Vida¨ to random passers-by. The colour of your skin means nothing in Puerto Viejo, all that matters is attitude. This Jamaican-style culture is unique to Costa Rica, and a worthwhile experience for any traveler with a few days to kill.
Within walking distance from the beach, you will find quality, fairly priced cuisine to tempt the taste buds of any hungry traveller. The selection of restaurants along the waterfront offers a variety of impressive culinary choices, tailored to all tastes and budgets. From fresh seafood to hot street food, you won´t be disappointed by the menu. Try an 8 piece pizza at DePaso restaurant for $10 or delicious $2 chicken Kabobs cooked up by local street vendors. Accommodation is just as plentiful and diverse in Puerto Viejo. Our hotel choice was Cabinas Casa Verde, one of the pioneers in attracting tourists to the area. As owner Carolina puts it, "we´re a place where providing an environment that inspires tranquility and peace in our guests is [the] main goal". Mission accomplished.
Renting bikes and pedaling through the winding road along the beach is a highly recommended day-time activity, a favourite of many visitors to the region. There's so many things to see in Costa Rica. If you´re lucky, you might catch a glimpse of a sloth, a howler monkey or a macaw. Puerto Viejo´s unique combination of world-class accommodation, wildlife and opportunities to mingle with locals provides a cornucopia of diversions for tourists of varying degrees. It is a calming ambiance filled with chirping birds, jumping geckos and indigenous plant life. Families with children are a common sight in town, many are attracted by the local waterfall, indigenous reserve and whale watching tours.
I had the privilege of spending a day with an elderly local, shop owner and self-proclaimed Rastafarian. After a conversation over his CD stand, he took me to the back of his shop, which also happened to be the beach, and we hung out for a while, sharing stories and people watching. I asked him how Bob Marley died, his response with a heavy Patois accent, "when Jah decide to take, nobody knows why". I never did confirm his real name but his openness and willingness to accept me, a stranger from a far off land, as his friend for a day, speaks to the overall hospitality of locals.
After a long day of surfing, biking, scuba diving or lounging around on the beach, many tourists indulge in a well-earned pint of local brew, readily available at most street corners. In Puerto Viejo, you are never far from a new friend, a hammock or the ocean. Everything here is Pura Vida.