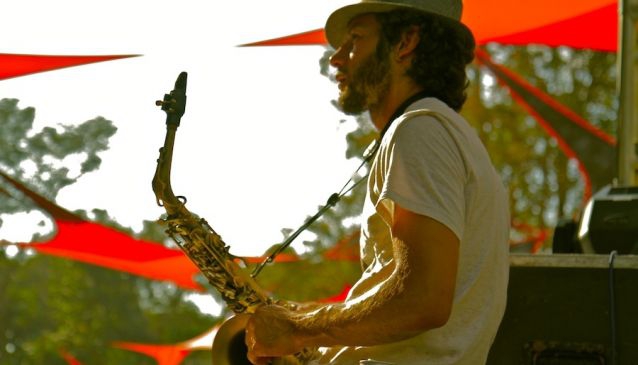 Best Fest 2013
Arts & Culture
The music was fantastic. The location was the best ever, and the vibe was infectious
The My Guide Costa Rica staff was thrilled to hear about a new music festival being born in Costa Ballena. We had no idea what to expect but wanted to support this new endeavor with the mind set that, if done correctly it would be a huge boost for the local economy and would add another attraction to the region that is full of nature but short on cultural events. So we jumped in, became a sponsor, and are extremely happy we did. Best Fest was amazing! The music was fantastic. The location was the best ever, and the vibe was infectious to all it surrounded.
The Music
Best Time Ever, whose team produced and promoted Best Fest, was focused on bringing Costa Rica's best bands together with touring bands from the United States and featuring them in a world class location. Chuck Chastain (executive producer) said "Costa Rica is home to world class musicians. We believe that many of the working bands here would do well in international markets, especially at festivals. They perform with passion, work hard, and are great guys willing to do just about anything to spread their music to new fans" After witnessing two days of Costa Rican bands such as
Ojo de Buey
,
Cocofunka
, Infibeat,
Pierre Monney
, Funk San Jose, Social Club, Florian Droids, Ale Fernandez and others, we believe Chuck is right. Our team purchased every CD we could get our hands on and have had these Costa Rican bands on steady rotation in our playlists ever since. Simply put, Costa Rica has mountains of talent.
The US bands showed up to impress Costa Rica. I had never heard of any of the bands headlining Best Fest until I saw the lineup for the first time. I listened to some of their music on the Best Fest homepage to familiarize myself with their material. The recorded music was good, but their live performances blew me away.
Van Ghost
,
The Pimps of Joytime
, Ben Fagan and the Holy City Hooligans, Jamisun, Savi Fernandez, and The Werks were all fantastic and exceeded my expectations. Costa Ballena was blessed to have these amazing acts playing such a small festival in their backyard.
Location
As any festival goer knows, location is key to the experience.
Best Time Ever
hit a grand slam with the Best Fest venue. The Best Fest Farm is the most amazing location that I have ever seen live music. I can't even think of a close second. Being in a shady grove surrounded by the pacific ocean and jungle covered mountains put Best Fest's location into the top 10. The thing that placed Best Fest as my "favorite of all time" was a walk I took out to the beach between sets on Saturday night. As I approached the ocean, I noticed a green illumination at the shore line. My first thought was that my eyes were bugging out from the stage lights. It all came together as I watched a few people run into the water and the ocean explode with light. Marine Phosphorescence!!!! What other venue offers a glowing ocean? Then, I looked up at the heavens and was blown away by the milky way. There were millions of bright stars hanging just above my head in the moonless night. The Pacific ocean, rich jungle, pristine beach, millions of stars, marine phosphorescence, and the cool shade all collaborated to make the Best Fest Farm my favorite venue of all time.
Crowd
Bouncing around the festival seeing all the smiling faces was another highlight for me. I met people from every corner of the globe and heard dozens of languages spoken. Thankfully everyone spoke the international languages of music and dance. We partied as one until the last note of music rang out from the stages and then most of us went to the fire pit and made sweet music under the stars until the sun put them to bed. Over the course of the weekend, I heard nothing but rave reviews. As far as I could tell, everyone enjoyed the vibe at Best Fest.
We had a fantastic time at the 1st annual Best Fest. We could feel the love and work that Best Time Ever put into the event and wish them all the best. My Guide will be there to support and enjoy Best Fest for years to come,and hope we get to meet you in Costa Ballena for live music and a swim in the phosphorescence.