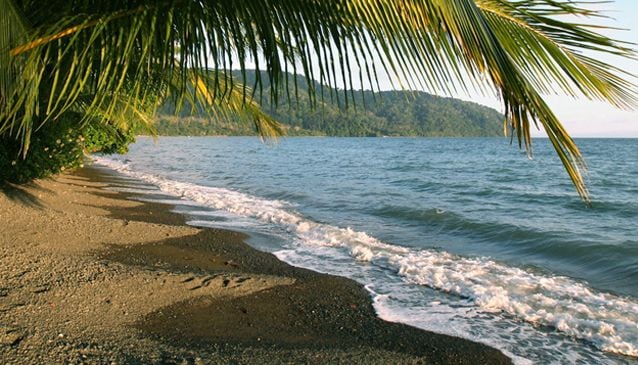 A Costa Rican Pace of Life
Inspiration
Public medical plans cost as little as $20 a month and private plans start at $120.
Plenty of people are choosing to pack-up their chaotic lifestyles and busy work schedules to enjoy the leisurely pace of life in Costa Rica. Here are just some of the top Costa Rica attractions.
1. Pace of Life. The term "Pura Vida" (Pure Life) is the Costa Rican motto. The Costa Rican people have a deep appreciation for a natural and simple life which reflects in their day to day activities and overall outlook on life. The year round availability of fresh organic produce, clean drinking water, and clean air are all factors contributing to the pura vida. Outside of the capital city of San Jose, the lack of traffic is another nice draw. Many North Americans and Europeans mix with Costa Ricans to form communal clubs, organize special events and create memorable occasions.
2. Great Real Estate Investments. Costa Rica is an investor friendly country. Whether you are planning to open your own business, or invest in residential development, there are many properties with a wide variety of budgets. Everything from $25,000 riverside residential lots to multimillion dollar mansions are offered at more competitive prices than in the U.S., Canada or Europe. Build your dream home or start you own business, and remember, there is NO capital gains tax.
3. Employee Wages. Salaries and hourly wages are much lower here than many other Latin countries. Due to a lower cost of living, hired help such as housekeepers, office workers, gardeners and construction workers are paid at a much lower wage. People who need nursing staff for family members often find that highly qualified help is much more affordable here.
4. Medical Care. Costa Rica's medical and Dental Care system is one of the best in the world. Public plans cost as little as $20 a month and private plans start at $120. Both are of the highest quality. US health care providers often cover treatments in Costa Rica. Plastic and elective surgery can be as much as a fifth of the cost.
5. New Hospital in Cuidad Cortez. Built for the incoming International Airport, this new facility is attracting world class health professionals to this area. It also makes it a good location for recovery centers and nursing homes.
6. Security. The community works actively to keep the area safe. Since an active group, CAP on CRIME, has been organized the crime rate has dropped significantly. Security systems and gated communities are available and affordable too.
7. High Speed Internet. Internet is now available in all homes as well as in the numerous internet cafes in each town. With the newly passed Central Free Trade Agreement, there is now international competition promoting the latest technologies. People who are dependent on internet for work can now work from their home easily in Costa Rica.
8. New International Airport in Palmar. Plans for the new International Airport in the southern zone are underway. Palmar, the location that was chosen is at the southern end of the Ballena Coast. Intensive studies are underway to ensure that this development has the least amount of environmental impact as possible.
9.Marinas. The completion of the Quepos Marina and the proposed marina in Golfito are set to bring in a great amount of tourism in Costa Rica and commerce including an increase in cruise ship traffic and private yachts.
10.Gourmet Dining. Ojochal has the reputation for being the culinary capital of the entire Southern Zone. From ceviche stands to Argentine steak houses and modern world cuisine, these affordable and delicious Costa Rica restaurants will never leave you searching for a place to eat.
11. National Parks and Biological Reserves. There are a total of 8 national parks and numerous private reserves in the southwestern area of Costa Rica. This ensures that the pristine coastline and jungle covered mountains will remain untouched for future generations. Corcovado National Park was named the most biologically diverse place on the planet. Wilson's Gardens has the world's largest collection of palms. The famous Marina Ballena National Park features a whales tail shaped sandbar, extending in the ocean for over a mile. Unsurprisingly, this is one of the world's largest underwater nature reserves.
12. Challenging and Unique Sports.Due to its mountainous topography and coastal variances, almost every extreme sport offered in Costa Rica is available off the Ballena Coast. Diving, snorkeling, surfing, fishing, river rafting, zip lining and waterfall rappelling are all based out of Dominical, Uvita, and Ojochal. Soon, the world's longest zip-line located in the southern zone will be completed. For people who prefer traditional sports, however, the new San Buenas golf course is now open.
13. Ease of Communication. English is generally spoken throughout the region but there are plenty of opportunities to learn Spanish too. Whether you choose to do this by attending a local language school or by hiring a private tutor, speaking just a bit of the language can open new doors for you here.
14.The Costa Ricans. The Costa Ricans, commonly called Ticos, are educated, friendly, motivated and very proud of their country. People generally go out of their way to help and enjoy making new friends.
For further information about relocating to Costa Rica or the Costa Ballena, contact Green Leaf Costa Rica. Specialising in real estate, environmental development, car and vacation rentals and relocation, Green Leaf can ensure your move is seamless and stress-free.